The Asian handicap is a hugely popular betting market in Malaysia and the wider Asia region, but also worldwide. However, many bettors do not understand this particular form of handicap betting and would benefit from having the Asian handicap explained, particularly when it comes to the differences between this type of betting and other handicap wagers.
So this article will explain exactly what Asian handicap wagering is, the types of markets that are available, as well as providing some important advice to maximise the chances of your Asian handicap predictions being effective ones.
We will also tell you which sites we feel are the best ones to help you along the way!
Top Gambling Guides
How We Rank The Top Asian Handicap Betting Sites
There are more than 10 sports betting sites available to Malaysian punters , so to narrow down the selection and make sure we are only recommending the very best sites we use a specific set of criteria that covers all of the things that matter most to Malaysian bettors.
Authenticity
It's a sad fact that not all of the sites that you will come across in Malaysia are legitimate, so our most important consideration is always the trustworthiness of an online sportsbook. You can always be 100% sure that any site featured on this site is safe and reliable. However, when it comes to selecting a site for Asian handicap sports betting, choosing an established sportsbook that has been trusted by bettors worldwide for many years is never a bad idea! And 1xBetcertainly fits that profile.
Payment Methods
The range of deposit and withdrawal methods at an online sports betting site in Malaysia is really important, as the online gambling rules within the country mean punters are often looking to use more anonymous means such as e-wallets or cryptocurrency to pay into their betting accounts. And K9Win is right up there when it comes to the selection of payment methods.
Range of Asian Handicap Markets
When it comes to making their Asian handicap predictions, many bettors will naturally want as many markets as possible to choose from. So the range of markets will definitely affect your decision when picking a new sportsbook, as some sites may not offer quarter-goal handicaps (more on that later), for example. And as one of the biggest sportsbooks in the world, Asian Handicap 12Play betting will not disappoint when it comes to the range of markets.
Promotions
The best betting sites feature new customer deals to encourage punters to bet with them, but many bettors are just as interested in ongoing offers such as free bets, odds boosts and reward programmes. And when it comes to new and existing customer offers, as well as loyalty programmes, there are few sites that can match the selection offered by BK8.
Features
When it comes to soccer betting sites in particular, what can often separate a sportsbook from their rival sports betting sites is the extra features they can offer punters that can make betting a more enjoyable and immersive experience. This can be anything from a betting blog to an Asian handicap calculator, as well as specific soccer deals such as accumulator bonuses. And Dafabet are certainly frontrunners when it comes to soccer features.
What is Asian Handicap Betting?
The Asian handicap is a way of betting that is extremely popular throughout Asia and is most commonly found when wagering on soccer matches. This type of betting is popular because taking soccer as an example, if one team is a heavy favourite then their price will be so low that you would have to wager a large amount to make a decent profit, whereas backing the other side would reward you with a large price but a very small chance of winning!
This type of betting opens up more favourable wagering opportunities for punters by introducing a "handicap" for the favourite by subtracting from their final goals tally, or giving the outsiders a head start. Then the team who scores the most with their handicap applied is deemed the winner.
Here you can see some Asian handicap 12Play betting examples at one of our recommended sites. At the top is the primary market, which will always be priced up at around 2.00 for both sides and in this case is Crystal Palace +1.5 and Manchester City -1.5.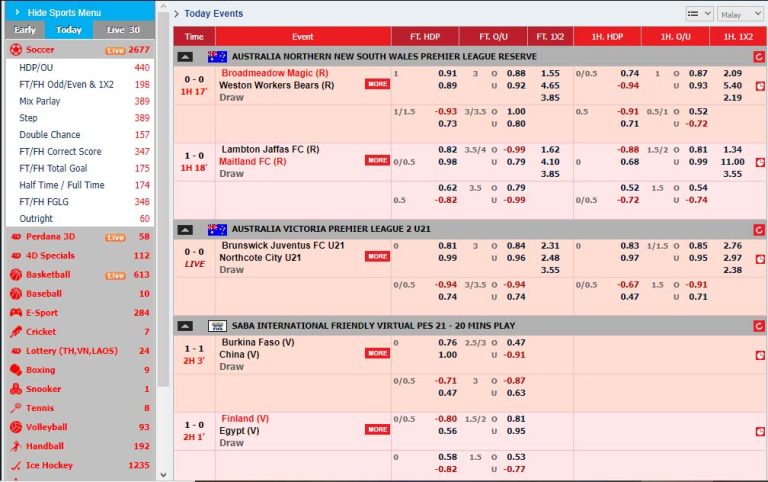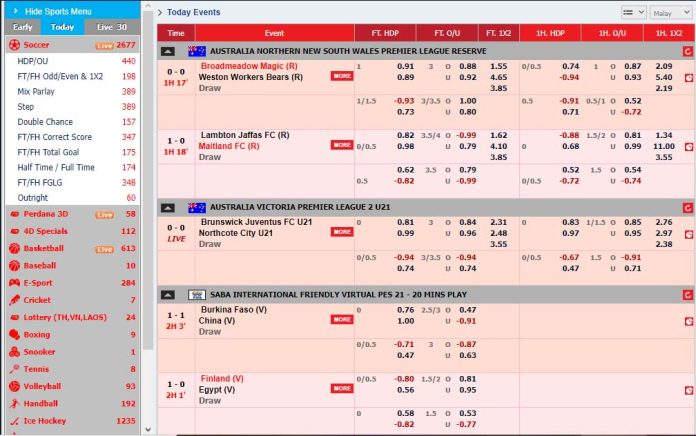 In addition, there are a number of alternative Asian handicap markets, offering better prices if you think Manchester City will win by more than two goals, with City -2.5 a tempting 3.30, for example.
Asian handicap soccer betting
The reason that the Asian handicap and soccer go together so well is that it is one of the few sports where the draw is a very common outcome, and one of the main features of this market is that it eliminates the tie as an end result.
When it comes to traditional betting on soccer matches there are three possible outcomes, a home win, an away win and a draw. However, with Asian handicaps, the draw is generally eradicated because of a handicap that forces a winner, such as +1.5, -1.75, +2.5.
Asian handicap odds explained
The most simple odds to explain are the ones that end in .5, such as +1.5, +2.5, -2.5, -3.5 etc! So let's say Championship-chasing Liverpool are playing relegation candidates Norwich at home. The Reds' odds would be around 1.2 while the visitors would generally be trading at around 7.00, with neither price being too enticing for punters!
However, if you introduce a -2.5 goals handicap to Liverpool and a +2.5 handicap to Norwich then that evens the playing field and would lead to both sides' Asian handicap odds shifting to around 2.00.
If Liverpool win by three goals or more then a bet on them with a -2.5 handicap is a winner, but any other result will mean a lost bet. Conversely, backing Norwich +2.5 means that if they only lose by one goal, draw or win then your bet will be a winner.
Quarter goal handicaps
You will also encounter what is called quarter goal handicaps, and they will be presented either as a number such as 0.25 or 1.75, or by two numbers such as +1.0, +1.5, which is equivalent to a +1.25 handicap, or -0.5, -1.0, which is the same as a -0.75 handicap.

When you see either of those types of markets, it means that the bet is split 50/50 between the two handicaps. So for example, if you back Chelsea +1.0, +1.5 (also known as +1.25) with £100, you are effectively betting £50 on Chelsea +1.0 and £50 on Chelsea + 1.5.
Whole number handicaps
You will also find Asian handicaps such as -1.0 and -2.0, which do not eliminate the draw as an outcome but if the match does end ina. tie, your bet will be void and your stake returned.
Asian Handicap Examples
We are now going to work through a few examples, using a fictitious match between English Premier League titans Liverpool and Manchester City.
Liverpool +0.00 Manchester City -0.00
This means that there is no handicap, and the match result is used to determine the outcome of the bet, with a draw leading to a void wager and your original stake back.
Liverpool -0.25 Manchester City +0.25
This covers two bets – one on the match result (handicap -0/+0) and one on the handicap -0.5/+0.5. Half your stake will go on one bet, and half on the other. If you back Real Madrid, then they would have to win in order for both sides of your bet to win. If they drew, half your stake would be returned for the -0/+0 bet, and your other half lost.
Liverpool -0.5 Manchester City +0.5
This is a single bet. Liverpool would only need to draw to win, as 0.5 goals would be added to their final total, but Man City would have to win, as a 2-2 draw, for example, would lead to a handicap loss by 2.5 goals to 2.
Liverpool -0.75 Manchester City +0.75
Another bet that covers two bets – one on a handicap of -0.5/+0.5, and another on the handicap of -1/+1. If you backed Liverpool, then they would have to win by two goals for both halves of your bet to be a winner. Should they win by a single goal, then the -1/+1 half of your bet will see your half-stake returned to you, with the -0.5/+0.5 part being a winner and leading to you make back your original stake. If Liverpool draw or lose, then both sides of your bet would fail.
Liverpool -1 Manchester City +1
This is another single bet where a bet on Liverpool -1 would mean they would have to win by two goals for your wager to be a winning one. Should they win by one goal, your stake would be returned and if they drew or lost, then your bet would be a losing one. If you bet on Man City, if they lost by a single goal, your stake would be returned, if they lost by more than a single goal, then your bet would lose and any other outcome would be a winner!
Asian Handicap Odds Explained
Asian handicap odds are usually given as decimal odds, and to work out your potential return, you just need to multiply the odds by your stake. So An MYR 100 stake at odds of 1.50 will return you MYR 150, including the return of your original bet. If you are unsure, most sites will have an Asian handicap calculator so you can work out your potential returns.
Converting from Malaysian odds to decimal odds is very easy. If the Malaysian odds are positive, you just add one. If they are negative (and this is a little trickier) you remove the negative sign, divide one by the odds and then add one. See below for examples of Asian handicap odds.
Positive Odds
Malaysian: +1.25 = (1.25 + 1) Decimal: 2.25
Negative Odds
Malaysian: -1.25 = ((1 ÷ 1.25) + 1) Decimal: 1.80
5 Key Tips To Winning Asian Handicap Bets
Now that you're more comfortable with this new betting concept, it's time to bring you some important tips to maximise your chances of making a profit!
Gamble responsibly: When you learn a brand new, exciting form of betting it's very easy to be tempted into wagering more frequently and in larger amounts than you would normally. So it's important to emphasise that you should keep your stakes to a reasonable level and manage your bankroll in exactly the same way as you would normally.
Stay in your lane:The same rules apply to this type of wagering as they do with any other form of betting, which includes only taking an interest in matches and markets that you are familiar with.
Do your research: When you are considering a bet, as well as studying a team's form in general, it's really important to dig deeper and take a look at the scorelines of their previous matches. For example, a team may have lost five games on the run but if all of those games were settled by just one goal then betting on them in their next game with a +1 handicap could be a profitable play.
Don't get greedy: In our experience, you shouldn't approach this type of betting with the mentality that you are looking for big prices and huge profits. If that's what you're after then markets such as correct score and first goalscorer would be more suitable. The Asian Handicap market should instead be viewed as something that allows you to bet on the underdog or favourite at a more reasonable price than you would normally, but if you're consistently looking for odds higher than around 2.00 then you will be lessening the chances of your bets being successful.
Don't be afraid to back the underdogs:The whole idea of a handicap is that it levels the playing field, so you should never discount betting on the underdog. And that's because if you bet on the underdog with a +1.5 handicap, for example, you actually have three ways to win – if they win, draw or lose by less than one goal. However, if you are taking the other side of the Asian Handicap and betting on the favourites -1.5, the only result that will lead to your bet winning is a victory by two goals or more.
Best Sports to Bet on for Asian Handicap in Malaysia
Asian handicaps are only really available on soccer, mainly because they make a tied game (after a handicap has been applied) a push as opposed to a loss, and soccer is one of the few sports globally where draws are very common and ties are not broken via extra time or some other method.
While Asian Handicap soccer betting is certainly the most popular type of handicap wagering in Malaysia, there are many other sports available where handicap betting can be utilised.
American Sports
Handicap betting is hugely popular in America, particularly when it comes to the big three sports of American football, baseball and basketball. The terminology is slightly different though as the handicap is referred to as "the spread".
A point spread is basically a bookmaker's estimation of how much better they think a particular team is than their opponents, presented in points form. For example, the Miami Dolphins are playing the New York Jets and the point spread is +7.5 in favour of the Jets because they are considered to be the underdogs. So you can bet on the Jets +7.5 and the Dolphins -7.5, with both outcomes generally priced at around the 1.90 mark.
If you bet on the Jets +7.5 and they win, lose by less than seven points or the game is a tie then they have "covered the spread" and your wager is a winner. However if they lose by more than eight points then it's a loser. And on the other side of the spread, if you bet on Miami -7.5, the only result that will lead to a profit will be the Dolphins winning by more than eight points.
Tennis
Tennis is another sport where handicap betting is popular and in this case, the handicap is usually applied to the number of games won, rather than sets. For example, Novak Djokovic is playing Rafael Nadal and the bookies are anticipating a close encounter, with a +2.5 game handicap being applied to Nadal and a -2.5 handicap to Djokovic.
The final score is a Djokovic win by a score of 5-7, 7-5, 7-6, 6-7, 6-4, meaning the total games score was 31-29 in his favour as well. However, despite him winning the match, a -2.5 handicap wager on Djokovic would have been a losing bet, while a +2.5 wager on Nadal would have been a winner.
Other Sports
Other sports are less popular with fans of handicap betting, but you can usually find handicap markets on rugby union, rugby league, darts and snooker at most sportsbooks.
Final Word on Asian Handicap Betting in Malaysia
Now that we have opened the door for you to have a go at Asian handicap betting, you will not only be able to see the advantages of this type of wagering but utilise the information and advice contained within this article to enjoy your betting experience and perhaps make some money along the way.
And of course, we wish you the very best of luck on your brand new betting journey!
Asian Handicap Betting in Malaysia FAQs
What are some advantages of Asian handicap betting?
How many online sportsbooks available to Malaysian bettors offer Asian handicap wagering?
How do you win an Asian handicap bet?
Which are the best betting sites for Asian handicap soccer wagering?